Discord Name: Babatunde#4419
Discord ID: 165152314280116224
Banning staff member's Name (If Known): Not known
Date of ban: 1 Year and 6 months ago roughly
Reason for ban: (Be as detailed as possible.) I'm not to sure. I believe it was due to me just being annoying.
Proof: (Screenshots/videos) No proof
Current ban (GBan, Single Server): Ban from Main XYZ Discord
Reason for unban: I have changed alot from last time I went on XYZ. I want to get unbanned so I can contact someone very high up in the support section of XYZ. I want to have a second chance. I haven't been banned from the gmod server just the discord server.
I get where this is coming from, i've been banned from the pd discord for almost a year and i've changed. i can see that after this kind of time a second chance isnt too much
Not from the PD Discord from the main XYZ discord.
I remember when you were last on XYZ, you were a big minge, no offence. Drunken tortured people for 3 years and was banned 8 times permenantly, you have barely done anything to deserve this ban. Unban this guy, he's nice. (: +1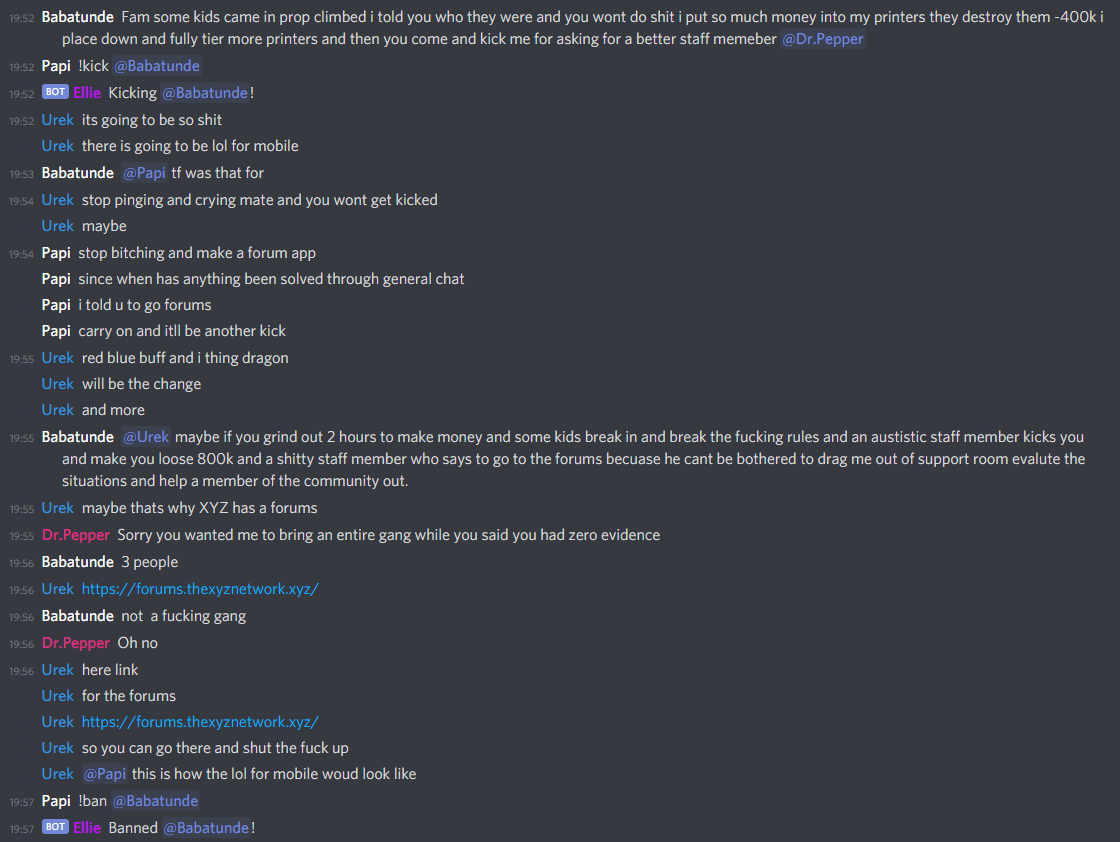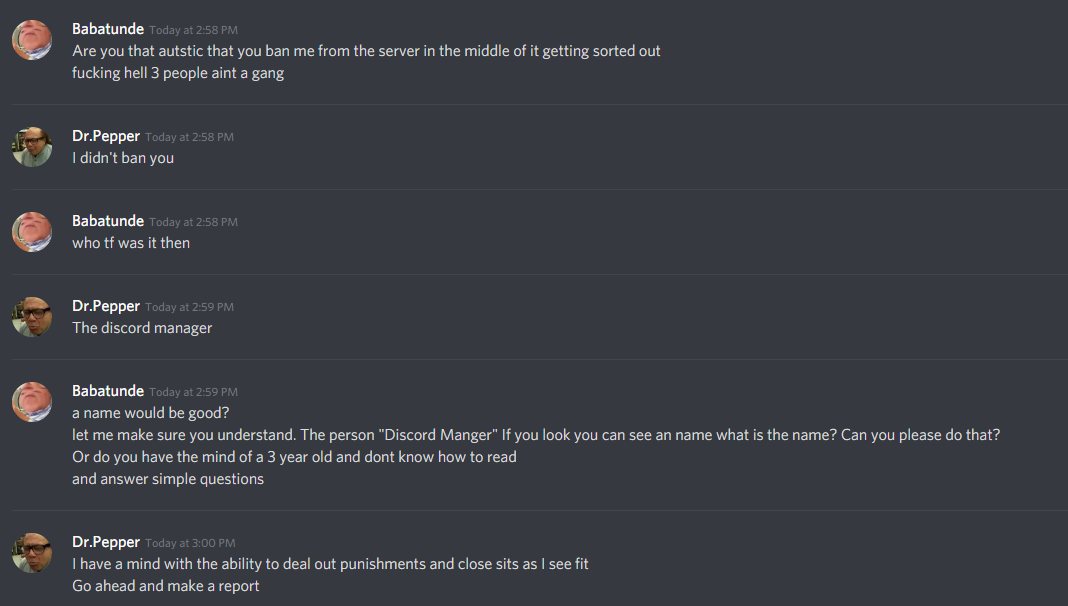 you say you change but then started ghost pinging in the pd discord?
Moragn that I cannot deny. I did ghost ping. But mistakes have to happen for me to learn. And I have learnt not to ghost ping, and just to have some patience for people to respond to me normally, If they are busy and can't respond Ill just wait. I'm trying not to do my previous mistakes buts its a bit hard since a lot of the staff which I am not going to mention are very biased when it comes to me. I changed my name and everything was perfect I changed it back not an hour later some staff member warns me when I was in the right and the other person was in the wrong. But I'm not going to get into that right now.
Legend I just want to say sorry for disrespecting you, Dr Pepper and Urek. I have learnt to respect most staff and other people. I'm currently working on that right now. From last year to this year. I learnt that the server is just to have fun. And money is not really a necessity. I have also learnt that forums is a thing and staff have a final say but If I am not happy then forums is always a thing.
Whats going to happen to this appeal? May someone take it please. Thank you.